2019 Genesis G70

Inventory
A lot of people think luxury means large, stately, and refined. That may be true of the bigger models, but take a look at the 2019 Genesis G70 and you'll see that small luxury sedans can be sporty, fun, and attractive. In other words, even if you're not in the market for the G70, you're still gonna want to take this one for a test drive. To sweeten the deal, the Genesis G70 has an amazing warranty, a fun-as-hell design, an actual manual transmission, powerful engines and sport-tuned suspension, and enough features and tech to shake a stick at. We'll do a deep dive into why we love the 2019 Genesis G70, and why you should too.
Unbeatable Warranty
We won't stop here long, but it's worth pointing out that the 2019 Genesis G70 has one of the best warranties in its class. You're looking at a five-year or 60,000-mile basic warranty and a 10-year or 100,000-mile powertrain warranty. Most other manufacturers offer only half that shelf life for their warranties. So if you want coverage that lasts and lasts, check out a Genesis or any other Hyundai car or SUV.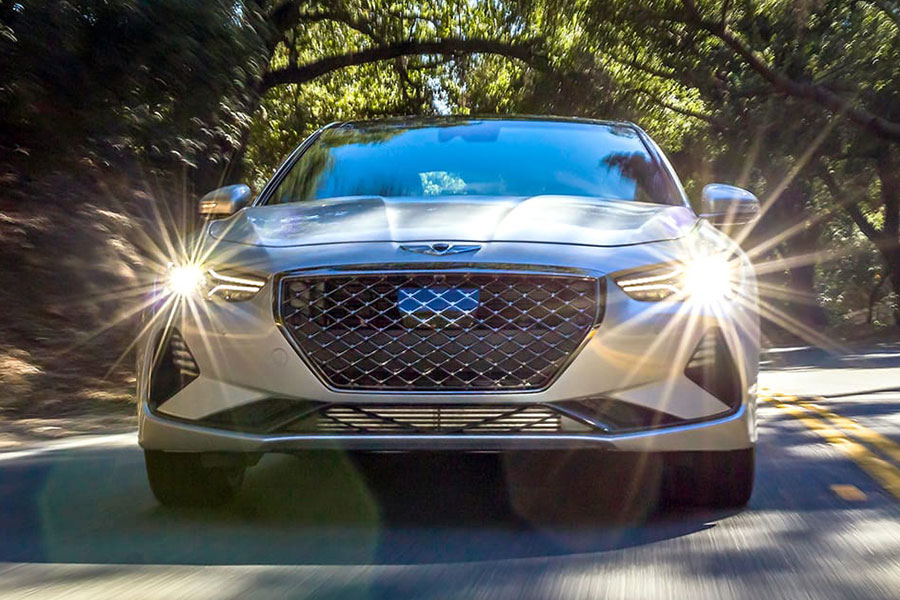 Beautiful Design
The 2019 Genesis G70 is a work of art. Everything about this sedan screams sporty luxury. The G70 is aerodynamic with plenty of flowing lines, but with enough creases to make the fascia and grille and the rear crisp and interesting. There's the sensation of movement when viewed from the side, and a bold declaration viewed from the front and back. We love its honeycomb grille, its air intakes, its lean headlights, and its twin oval-opening tailpipes. Care and love went into this design, and it shows.
Comes with a Manual Transmission
How's that for refreshing? Manual transmissions are a dying breed, even in classes that traditionally embraced them like compact sedans and pickup trucks. But the Genesis G70 has a six-speed for the taking for an extra $3,000. If you're not crazy about driving stick, there's also an eight-speed automatic that comes standard. In addition, there's an all-wheel drive option for $2,000 or the standard rear-wheel drive, as is befitting a small sporty sedan.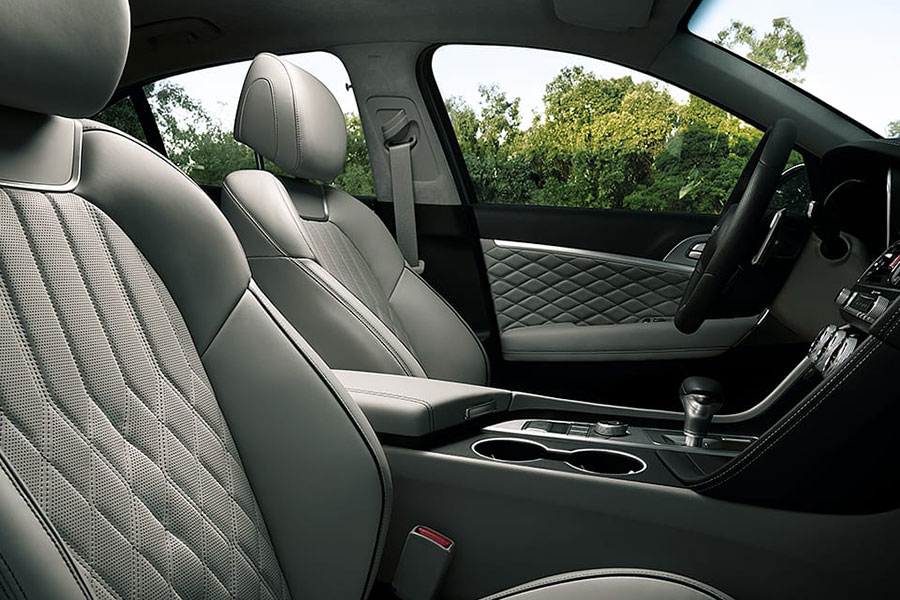 Sporty. Nimble. Fun. Those are the three words we'd use to describe this thrill ride of a sedan. The steering is responsive, the suspension is balanced, the clutch of the manual is light and straightforward. And those engines! There's a 2-liter turbocharged inline-4 good for 252 horsepower and 260 pound-feet of torque or a 3.3-liter twin-turbocharged V6 engine delivering 365 horsepower and 376 lb-ft. You won't be able to resist the urge to break into a grin as you put petal to the floor and go zero to 60 in just 4.5 seconds. That's fun. That's fast. That's what the 2019 Genesis G70 promises.